---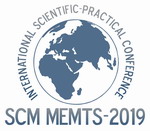 Fifth international scientifically-practical conference «Simulation and complex modelling in marine engineering and marine transporting systems» (SCM MEMTS-2019)

July 10, 2019, Saint-Petersburg (Russia)

The conference subjects are focused on the following areas of sea subjects where modern technologies of simulation and complex modelling of systems are used:
designing, building and operation of courts and the sea technics;
shiprepairing & marine equipment updating;
designing, manufacturing, and operation of means of equipment and arms of sea technics;
fleet supply and service, logistics infrastructure;
sea transport systems, sea cargo transportation, logistics;
arctic shelf development;
ship-building manufactures and port economy.
The conference was organized within the frames of the «International Maritime Defense Show 2019» (www.navalshow.ru)

More information is available at www.simulation.su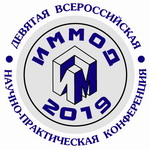 The Ninth All-Russia Scientific-Practical Conference on Simulation and its Application in Science and Industry «Simulation. The Theory and Practice» (IMMOD-2019)

October 16-18, 2019, Ekaterinburg (Russia)
Main thematic areas of the conference:
theoretical foundations and methodology of simulation;
methods of model quality estimation;
methods and systems of the distributed simulation;
simulation of global processes;
tools for simulation automation and visualization;
system dynamics (with mandatory presence of an imitative component);
practical application of simulation and tools for automation of simulation; decision making on the basis of modeling results;
simulation in training and education.
More information is available at www.simulation.su
---
The Eight All-Russia Scientific-Practical Conference on Simulation and its Application in Science and Industry «Simulation. The Theory and Practice» («IMMOD-2017»)
October 18-20, 2017, St. Petersburg (Russia)
International Scientific and Technical Conference «Computer modeling and simulation - 2017» («COMOD-2017»)
July 4-5, 2017, St. Petersburg (Russia)
4th International scientifically-practical conference «Simulation and complex modelling in marine engineering and marine transporting systems» – «SCM MEMTS-2017» June 28 - July 2, 2017, Saint-Petersburg (Russia)


International Scientific and Technical Conference «Computer modeling and simulation - 2016» («COMOD-2016»)
July 5-6, 2016, St. Petersburg (Russia)
The Seventh All-Russia Scientific-Practical Conference on Simulation and its Application in Science and Industry «Simulation. The Theory and Practice» (IMMOD-2015)
October 21-23, 2015, Moscow (Russia)
International Scientific and Technical Conference «Computer modeling and simulation - 2015» («COMOD-2015») July 1-3, 2015, St. Petersburg (Russia)
III International scientifically-practical conference «Simulation and complex modelling in marine engineering and marine transporting systems» – «SCM MEMTS-2015»
July 1, 2015, Saint-Petersburg (Russia)


International Scientific and Technical Conference «Computer modeling and simulation - 2014» («COMOD-2014»)
July 2-4, 2014, St. Petersburg (Russia)
The Sixth All-Russia Scientific-Practical Conference on Simulation and its Application in Science and Industry «Simulation. The Theory and Practice» («IMMOD-2013»)
October 16-18, 2013, Kazan, Republic Tatarstan


II International scientifically-practical conference «Simulation and complex modelling in marine engineering and marine transporting systems» – «SCM MEMTS-2013»
July 3, 2013, Saint-Petersburg (Russia)
The Five All-Russia Scientific-Practical Conference on Simulation and its Application in Science and Industry «Simulation. The Theory and Practice» («IMMOD-2011»)
October 19-21, 2011, Saint-Petersburg (Russia)
International scientific-practical conference «Simulation and complex modelling in marine engineering and marine transporting systems» – «SCM MEMTS-2011» June 29, 2011, Saint-Petersburg (Russia)
The Fourth All-Russia Scientific-Practical Conference on Simulation and its Application in Science and Industry «Simulation. The Theory and Practice» («IMMOD-2009»)
October 21-23, 2009, Saint-Petersburg (Russia)
The Third All-Russia Scientific-Practical Conference on Simulation and its Application in Science and Industry «Simulation. The Theory and Practice» («IMMOD-2007»)
October 17-19, 2007, Saint-Petersburg (Russia)
The Second All-Russia Scientific-Practical Conference on Simulation and its Application in Science and Industry «Simulation. The Theory and Practice» («IMMOD-2005»)
October 23-24, 2005, Saint-Petersburg (Russia)
The First All-Russia Scientific-Practical Conference on Simulation and its Application in Science and Industry «Simulation. The Theory and Practice» («IMMOD-2003»)
October 23-24, 2003, Saint-Petersburg (Russia)